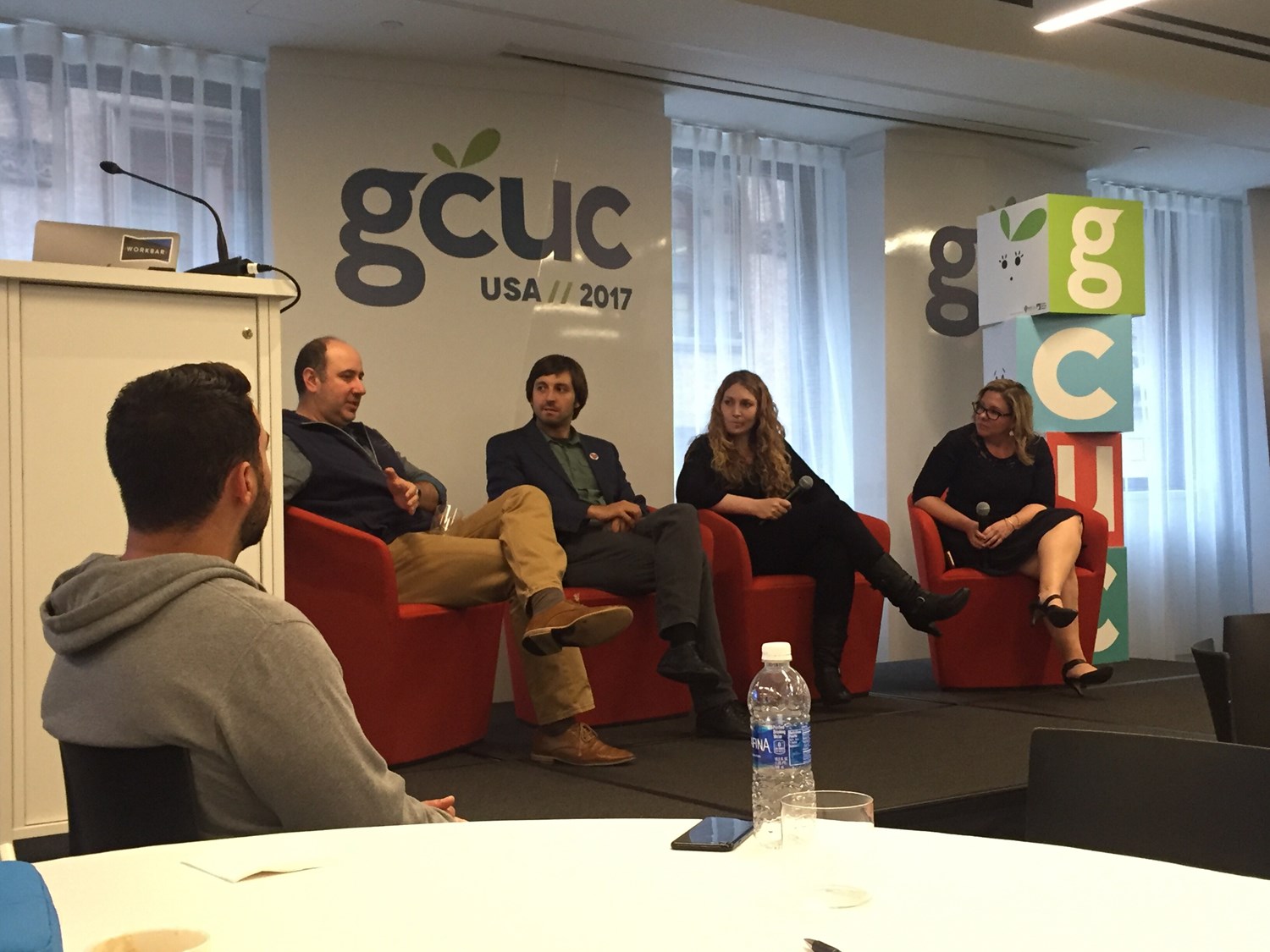 If you are a coworking space owner and have never been to a Global Coworking Unconference Conference ( GCUC), you need to go!

From their website"GCUC (short for the Global Coworking Unconference Conference) is the largest coworking conference series in the world, and it's way more than that, too. Our heart beats at the intersection of real estate, technology and the future of work, and we're here to show you what comes next. The coworking movement has exploded, and we're shaping its evolution."
Sound's amazing doesn't it? The best thig is that Bakersfield is a part of this movement. Last month I had the opportunity to go to the conference, and in this blog post, I will share a little about my experience and key takeaways.
Camp GCUC is a one-day intensive workshop designed for space operators who are about to open spaces or for operators who have just opened spaces.
Two years ago MESH had just opened its doors, and for the most part, I did not know what I was doing.After two years I have learned and grown so much. We are now on the cusp of another expansion, and I am curious to see what will happen for MESH in the years to come.
On the day of the conference, I woke up at six in the morning and took the train all the way to Manhattan to the Convene conference center where the GCUC event was being hosted. I became more and more excited as I got closer to the event. As I entered in, I noticed the GCUC signs all over the place and it felt good to be there. I even saw some familiar faces.
I was the first one in the conference room, strangely enough, followed by an event photographer who entered the room shortly after. As I chatted with her, she shared her experience with GCUC, not as an attendee but as someone from the outside. She lit up as she shared how the event was both inspiring and intense for her.
There are many reasons why people get into a coworking, and my story is not unique. I saw a need for something that we did not have in Bakersfield, so my co-founder and I decided to do something about it.
Last time I was at GCUC I had so many questions and concerns when I sat in this same seat two years prior. Fast forward to the present day, and I'm just amazed at how far I have come and how far our coworking space has come. It is incredible to see how things become so clear when you stop talking about doing something and you just do it. Much of my time was initially spent doing research. When we opened our space, my time shifted to managing the day-to-day operations.
Being at the conference this time around made me realize that as a space owner, I have a responsibility to run my business well. I have a responsibility to my community, and that includes putting into practice the things I've learned. After a full day of the coworking workshop here are some of my key takeaways.
Finances - Don't open if the number doesn't work.
If I were to give one piece of advice to those who are opening coworking spaces, It would be before you open up the does make sure that your number makes sense. If your numbers do not make sense, then do not open!
A part of watching the numbers is setting up your bookkeeping and accounting system. Your accounting system is one system that you don't want to do at the last minute. As a business owner, you have to know where you are financially at all times. Next, we talked about space design.
Space Design - Optimize your space for revenue.
When designing your space it has to be visually appealing, and it has to have the right vibe, but above all, it must be sustainable. To make your space sustainably, it start's with the correct layout of your space. Jerome Chang describes the floor plan of your space as the engine of your car. You have to make sure that you have a powerful enough engine to keep your coworking car moving.
When it comes to design your space should be optimized for your business goals and revenue. Jerome talked about how phone booths are a waste of space for several reasons. Instead of a phone booth which does not generate revenue, he suggested two-person conference rooms. Think long and hard about your layout, I recommend working with and architect to get this part correct from the beginning. You must work with a floor plan in one hand and a proforma in the other. Part of the responsibility of a space owner is to make sure the numbers make sense. Next, we talked about community.
Community - Do community work well, and you can exist without space.
This is the secret sauce of what we do as coworking space operators. The presenter Tony helped us to envision our facilities as more than just space and something with a higher order purpose. If you are just space and something happens and your space goes away so does your community. Finally, we talked about technology.
Technology -Don't skimp on your technology.
Technology is evolving, and we need to make sure we are making it as easy as possible for our members to get in and do what they need to do. However, you do not need to re-invent the wheel. Do what you can with what is out there and bend your model to the software a bit so that it works best for you. It may be tempting to skimp on technology, to begin with, but it's always good to invest in technology on the front end.
I wish that I knew these things when I first opened MESH. I would say overall that CAMP GCUC is a must for anyone who has recently opened a coworking space or who is thinking of opening a coworking space.