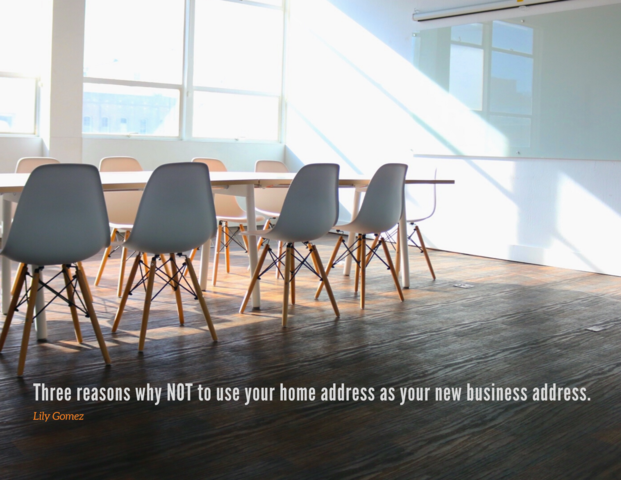 Why a Home Address as a Business Address is a Bad Move
If you are starting a business in Kern County, or anywhere for that matter, you will need to register for a Fictitious Business Name at your local county clerk's office. The County Clerk will require you to provide a business address for your new start-up during this registration. What you list for this field is essential and impacts the perception of your business more than you may think. Here are three solid reasons why to not list your home address.
1.)
Professional Image.
When you are starting a business, the perception of your business may play a big part in its early success. I mean, you want to project a professional image, right? Right! The last thing you want is an outdated satellite photo of Joe Shmoe's trailer showing up next to your Google listing. Unfortunately, we all have seen it and it never fails to be slightly off-putting and unprofessional.
2.)
Where you live is nobody's business.
Well, only if you want it to be. Just remember that by listing your home address, customers are able to access your location and get directions right to your front door. I don't know about you, but that sound just a tiny bit creepy to me. Not to mention, you will need to publish your business address in the local newspaper for 30 days.
3.)
Business Banking.
Banks only accept a physical street address or real office and will not accept a home address as a business address. So, if you want to start selling your product or service, it is only a matter of time until you will have to get a real business address.
Okay, I listed 3 solid reasons why not to list your home address when registering for a Fictitious Business. However, if you are a consultant, freelancer or a person who sells their own time, a home address may be appropriate. Aside from that, go get yourself a Virtual Office.