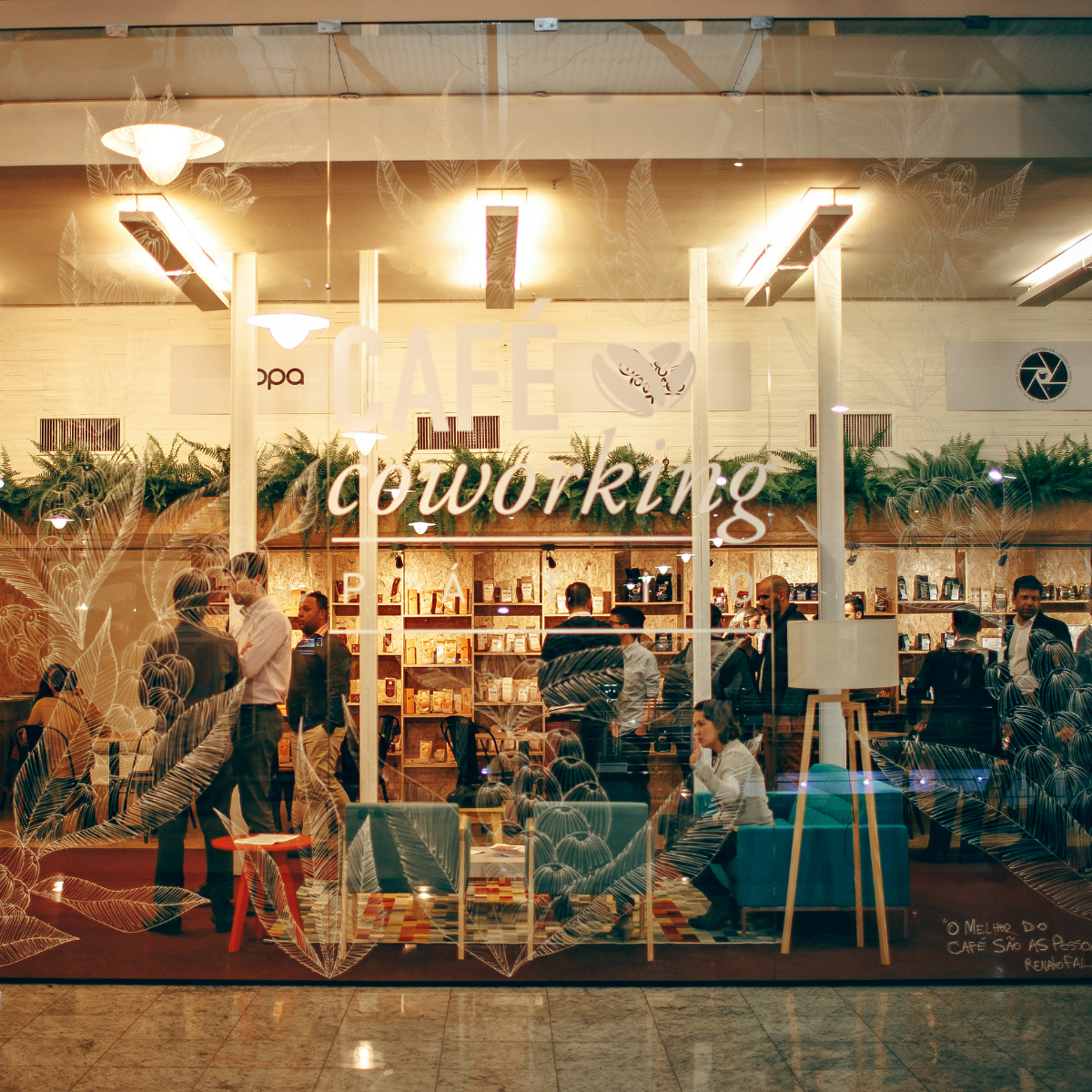 There are many kinds of hybrid workspaces. Office hoteling can streamline a flexible working policy
The way we think about where you work was redefined last year. Regular ideas about assigned seating and daily commutes were replaced by more flexible working arrangements and multi-use, hybrid offices.
Offices are no longer just somewhere you show up to work. They can be collaboration hubs, social venues, and creative spaces. They can help remote teams come together at critical points in a project, and provide people with a distraction-free environment to relax if they need it.
This might all sound like an alternate universe but new systems have popped up to bring structure to this kind of hybrid workplace. Office hoteling is a way to blend remote working and in-office working by allowing teams and individuals to reserve a desk, room, or floor of an office in advance.
What is office hoteling?
Office hoteling is a form of office space management in which workers reserve desks, meeting rooms, and other resources ahead of time, instead of being permanently assigned to a single workstation or choosing a free space as they arrive.
Whereas hot desking can be something of a free-for-all, office hoteling is a more structured reservation-based system. It removes uncertainty around desk availability, manages occupancy levels in real-time, and gives people the ability to work in the part of the office that's most conducive to getting work done.
How does office hoteling work?
Every office manages its space in a different way but the basic idea of office hoteling is always the same.
First, some form of central booking software is used to handle requests, manage occupancy levels, and report on the availability of desks and office space. Employees log in to this platform to search for and reserve space at a time and place that suits them. If the request is approved, the platform updates to prevent double-booking or overcrowding.
From there, office hoteling works a lot like staying at an actual hotel. Guests are emailed all of the information they need—booking reminders, directions, keycards, and WiFi passwords—and then they check into their chosen workspace when they arrive.
Benefits of office hoteling
You're guaranteed to have a desk. One benefit of office hoteling for employees is simply knowing that you'll have a desk waiting for you when you arrive. You don't have to spend time searching for a spot, and there's no risk of finding that there are no suitable desks available when you get to the office.

Flexible office space. Office hoteling is part of a hybrid workplace strategy, empowering employees to choose when and where they do their best work. With fewer people in the office, the traditional workspace can be easily transformed to support collaboration, creative tasks, and in-person teamwork.

Lower costs. Knowing exactly how many people will be using the office at any given time means that layouts can be optimized and available floor space can be better utilized. With more people than desks, unused space can be repurposed, downsized, or leased out to reduce overheads even further.

Teamwork and collaboration. Office hoteling is used by teams to reserve the spaces they need to get together and collaborate. By booking as a group, teams can ensure they have guaranteed access to resources they might need, such as conference rooms, materials, and breakout spaces.
Office hoteling vs. hot desking
The terms are sometimes used interchangeably, but there are some key differences between office hoteling and hot desking. The main distinction is that office hoteling is a reservation-based system and requires a shared booking platform to organize and manage available desk space.
Hot desking can use a booking system, but many hot desking offices and coworking spaces operate on a first-come, first-served basis. This makes it especially difficult for teams to plan ahead and find a suitable space on short notice.
Why should you consider hoteling?
Flexible working is here to stay, and the businesses that will thrive as we emerge from the pandemic are the ones that support it however they can.
For some companies, office hoteling can play a big part in this flexibility. It can help to bring remote workers back to the office by centering the workspace at the heart of the company. Office hoteling reframes the office as a venue and a resource to be used like any other tool.
Employees get the flexibility and freedom of choosing where and when they work, plus the certainty of their preferred workstation. Business owners get to reshape the office around precise new occupancy levels, optimize the office layout, create spaces that support different kinds of working, and reduce overheads.
Types of businesses that benefit from office hoteling
Startups. Young companies can change size, shape, and direction at the drop of a hat. Office hoteling is a convenient way for rapidly evolving businesses to scale up without committing to a long-term lease.

Companies that want to expand into new places. Whether you're launching a physical product, a service, or establishing a satellite office, entering a new market is rife with uncertainty. Hoteling can be used by expanding businesses to gain a foothold in a new location while reducing exposure to risk.

Fully remote companies. Businesses with no permanent HQ can still benefit from somewhere to meet, socialize, and collaborate. Office hoteling enables fully remote companies to access physical premises, but only when they need it.

Businesses that want to attract the best talent. For companies working in industries with geographically concentrated talent pools, office hoteling provides on-demand space near where the most skilled workers live and study.