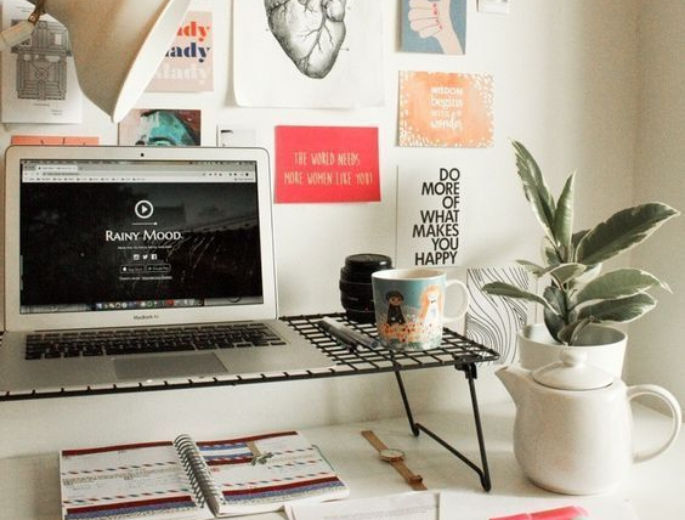 So you just graduated high school or you're ready to start a new semester in college but you have a pandemic staring you in the face prohibiting you from getting the full college experience. Online school can be pretty boring compared to being in class with other people and luckily, the fall 2020 semester brought a range of solutions. Some universities returned fully in person, some remained fully online, and others practiced a bit of both, so it really came down to that's school's decision. Here we will break down some student's responses to the change in learning and solutions so that you can have your beloved college experience!


Where it all went wrong
Since Fall 2020, students felt the biggest decline in their academic experience among all metrics evaluated. One student said: "I have a paper due in a week that I haven't even started on because I don't feel emotionally connected to the course like I would if it was in person."
Students are struggling to prepare for their future since Spring 2020, reporting a roughly 14 percent drop in obtaining life skills like "preparing for my future career," "working well on a team," and "expanding my comfort zone."
This is compounded by the fact that self-confidence has dropped 15 percent. As one student put it, "I think it was most difficult to try to figure out what potential career path I may want to take because of the fact that everything being online limited my abilities to gain in-the-field experience and talk to people about what they do, to figure out what may interest me."
Online learning has also changed the way students socialize with each other and has made it difficult for students to connect through classwork and activities. Students ache for ways to safely socialize on campus, and ask that universities help identify places where these interactions can happen, or develop better events and activities virtually. Student-to-student communication in online classes is difficult, and students hope their professors could play a more significant role in creating a social environment in virtual classroom environments.
Beyond the classroom, students are having a hard time engaging in extracurricular activities and assuming leadership roles, two important facets of growth and creating a career post-graduation. Even students who lived on campus experienced difficulty engaging. According to one student: "There were so many classes fully online, but I was living on campus in a dorm, so I would often have to be sitting at my desk all day from morning until afternoon, only leaving for meals."
Overall, campus spaces were available: 89% of students surveyed had access to parts of, if not their entire campuses. However, most students surveyed used a dedicated office or desk space in their own home environments, not the campus, as their primary study space. Twenty percent of students used a non-work area, such as a kitchen table or a couch as their primary workspace, and 12 percent utilized a shared space on campus, like a library.
What can be done?
What came from all of these studies? Well students that had access to an alternative space outside of their home or dorm, much like a cafe or coworking space, showed much higher levels of satisfaction and happiness. Makes sense right? We know how we all feel cooped up in a room all day with no other human interaction or entertainment.
Those surveyed who rely on their universities for physical, mental, and economic safety are pushing their schools to have support systems for all students. They urge universities to lower tuition and lift campus fees for students who are fully online, which makes sense. Looking ahead, many students are adjusting their Spring 2021 plans. Teachers must recognize the importance of a fully hands-on student experience that covers all areas of a student's life, on or off-campus. This study examines how university responses to COVID-19 impact students' self-reported happiness, and shows where schools should focus their efforts during the pandemic and beyond.
Students who worked in an alternative place rate their academic performance exclusively above average. As a group, they have the highest likelihood of recommending their university to a friend, with none of them being antagonists of their university. Students who work in an alternative place rate their campuses' ability to make them feel a part of a community the highest, compared to students who work at home or on campus.
Coworking spaces are notorious for being more than a safe, quiet place for students to get work done and attend their zoom classes. They offer mentorships, free learning across many subjects that you can apply in real life, and various online and in-person events during and after the pandemic. They practice all of the strict guidelines for keeping their spaces adequately distanced and cleaned and always have hand-sanitizer on hand. You also get to meet a ton of entrepreneurs which would be any parent's dream to have their kids surrounded by forward-thinking individuals. Added bonus? Unlimited beverages and a copy center so your parent's wallets will be thankful.
What universities can do
Moving forward it is important for universities to see that even a little in-person engagement can go a long way for students. The amount of campus "openness" and whether a student has access to an alternative place greatly impact students' ability to have in-person experiences. This could include discounts at local coworking facilities or possible partnerships since they follow all of the social distancing guidelines mentioned above but allow you to feel like you "went somewhere" for school. When looking at this upcoming semester, students are trying to find different ways to have a happy in-person experience. If they're not getting it through their coursework, they take note and they may look for it in their residential life or an alternative place, such as a café or coworking space.
Universities would do well to keep this in mind when looking for opportunities to simulate the on-campus experience for students and we feel this would be an excellent solution to retain their students.
For many years, the overall experiences of a physical campus community have made traditional higher education unique and impactful. Without these typical physical interactions, students find themselves searching for this simulation elsewhere. When it comes to remote learning and the future of online education, there is an urgent need for somewhere beyond the campus where students can meaningfully engage and connect.